You are here
Back to top
The Inheritance (MP3 CD)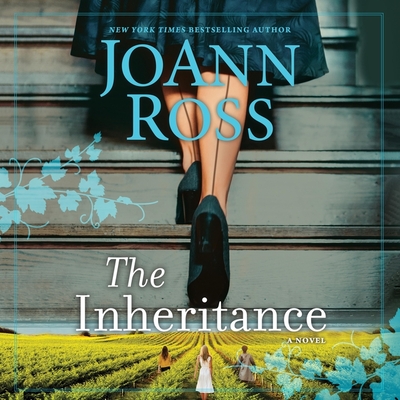 $39.99
Email or call for price
Description
---
With a dramatic WWII love story woven throughout, JoAnn Ross's women's fiction debut is a generational saga full of sisterly affection and rivalry, perfect for fans of Susan Wiggs, Mary Alice Monroe and Lisa Wingate.
When conflict photographer Jackson Swann dies, he leaves behind a conflict of his own making when his three daughters, each born to a different mother, discover that they're now responsible for the family's Oregon vineyard--and for a family they didn't ask for. After a successful career as a child TV star, Tess is, for the first time in her life, suffering from a serious identity crisis, and renewed resentment around losing her father all over again.
Charlotte, brought up to be a proper Southern wife, gave up her own career to support her husband's political ambitions. On the worst day of her life, she discovers her beloved father has died, she has two sisters she never knew about, and her husband has fallen in love with another woman.
Natalie, daughter of Jack's longtime mistress, has always known about her half sisters. And she can't help feeling that when Tess and Charlotte find out, they'll resent her for being the daughter their father kept.
As the sisters reluctantly gather at the Maison de Madeleine to deal with their father's final wishes, they become enchanted by the legacy they've inherited, and by their grandmother's rich stories of life in WWII France and the wounded American soldier who would ultimately influence all their lives.