You are here
Back to top
My Husband's Mistress 2: Renaissance Collection (Paperback)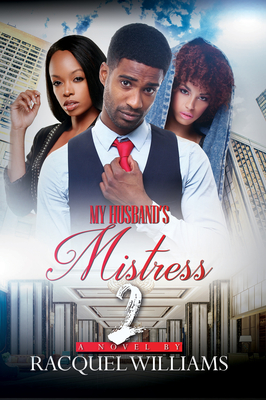 $15.95

Usually Ships in 1-5 Days
Description
---
Watch the drama unfold with this trio as more secrets are revealed and lives are torn apart, all in the name of love. How will it end? Will Destiny finally get her man, or will her husband's mistress end up on top?

Destiny Clarke is out to claim what's rightfully hers--Hassan Clarke and his money. Sick and tired of lies and betrayal, Destiny decides to take matters in her own hands by creating havoc in the lives of the people who've done her wrong.

Engulfed in his deceitful ways, Hassan is oblivious to the fact that his life and his freedom are up for grabs. Friends become enemies, and in the end, he has no one to call on but himself.

Imani Gibson is too naive to realize that some things are not worth fighting for--in this case, another woman's husband. She soon realizes that games are for children, and not everyone is playing with a full deck.
About the Author
---
Racquel Williams was born in Kingston, Jamaica, and came to the United States in 1992. Struggling to support her sons as a single mother, she chose the wrong path and ended up sentenced to 37 months in prison on drug charges. Upon her release, she moved to Atlanta, Georgia, where she lives with her two sons. She is pursuing a degree in psychology and has self-published several novels.