You are here
Back to top
Dark Turns: A Novel (Hardcover)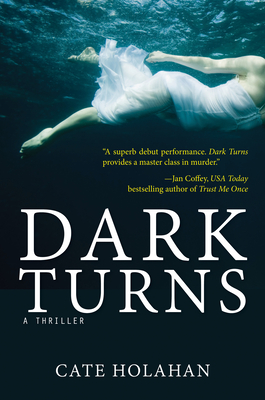 $24.99
Email or call for price
Description
---
Set in the ruthlessly competitive world of elite boarding schools, this debut psychological thriller reads like a cross between Black Swan and Donna Tartt's The Secret History
 
A rising star in the world of ballet, Nia Washington fought her way up from the streets and was nearing the pinnacle of her profession when an injury and a broken heart derailed her career. Taking a temporary job at an elite boarding school was supposed to give her time to nurse both body and soul. It was supposed to be a safe place to launch a triumphant comeback. 
 
Shortly after she arrives at the beautiful lakeside campus, she discovers the body of a murdered student, and her life takes a truly dark turn. It's not long before she is drawn into a dangerous game of cat-and-mouse with a ruthless killer. And Nia isn't the only target. She must use all of her street smarts to protect her dancers, save a wrongfully accused student, and rescue the man she loves.
 
A stunning and suspenseful tale of passion and betrayal, Holahan takes readers deep into the mind of a murderer and the woman who must put an end to the killing.
About the Author
---
Cate Holahan is an award-winning journalist and a former television producer. Her short fiction won first place in the 19th Annual Calliope competition. She is also the author of a number of psychological suspense novels, including two USA Today bestsellers The Widower's Wife and One Little Secret. Cate lives in New Jersey with her husband and two children.
Praise For…
---
"Journalist Holahan's debut will appeal to fans of precocious teen conspiracies like Sara Shepard's Pretty Little Liars series, as well as to fans of grown-up, plucky-heroine-must-fight-for-herself thrillers." —Booklist

"Holahan nails the preppy ambience, the cliques, the conspicuous consumption, and the coltish beauties such as golden girl Aubrey Byrne... [in] this Black Swan pas de deux with Tartt's The Secret History." —Publisher's Weekly

"Cate Holahan's debut novel, Dark Turns, reads like a mash-up of Black Swan and a particularly juicy episode of Gossip Girl." —Charles Dubow, IndieBound bestselling author of Indiscretion