You are here
Back to top
Paige Turned (Paperback)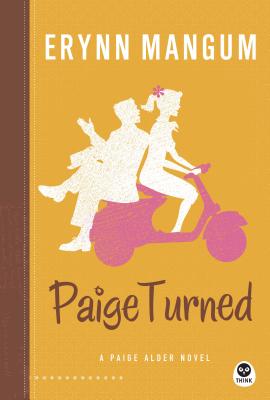 Description
---
Despite her valiant efforts, Paige Alder seems stuck in chaos. Her new job as youth intern keeps her hopping from coffee shop to coffee shop all summer long, but at least she's loving the one-on-one time she gets to spend with the girls. The unfortunate side-effect is that now, four weeks of laundry fills her apartment. Plus, she barely has time to help her sister and best friend with their weddings And even worse? Something is definitely wrong between her and Tyler. She apologized for what he thought he saw happen with Luke. Can't they move past it? Or could there be something he's not telling her--something that could change everything?

This is the third and final book in the Paige Alder series.
About the Author
---
Erynn Mangum is the popular author of the Lauren Holbrook (Miss Match, ReMatch, and Match Point) and Maya Davis (Cool Beans, Latte Daze, and Double Shot) series of books and the novel Sketchy Behavior. Her writing can also be found on her personal blog as well as her blog for young writers, Scribble Chicks.