You are here
Back to top
Jack Holmes and His Friend: A Novel (Hardcover)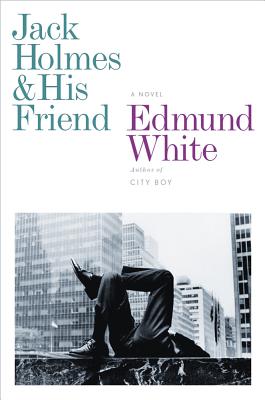 Description
---
Jack Holmes and Will Wright arrive in New York in the calm before the storm of the 1960s. Coworkers at a cultural journal, they soon become good friends. Jack even introduces Will to the woman he will marry. But their friendship is complicated: Jack is also in love with Will. Troubled by his subversive longings, Jack sees a psychiatrist and dates a few women, while also pursuing short-lived liaisons with other men. But in the two decades of their friendship, from the first stirrings of gay liberation through the catastrophe of AIDS, Jack remains devoted to Will. And as Will embraces his heterosexual sensuality, nearly destroying his marriage, the two men share a newfound libertinism in a city that is itself embracing its freedom.

Moving among beautifully delineated characters in a variety of social milieus, Edmund White brings narrative daring and an exquisite sense of life's submerged drama to this masterful exploration of friendship, sexuality, and sensibility during a watershed moment in history.
About the Author
---
Edmund White (b. Ohio, USA, 1940) is the author of many critically acclaimed books, the most recent being The Flaneur. He was made an officer in the French Ordre des Arts et des Lettres and won a literary prize from the Festival of Deauville. He now teaches at Princeton University. His acclaimed autobiography, My Lives, was published by Bloomsbury in 2006, while his play, Terre Haute, was published by Methuen Drama in 2007.
Praise For…
---
"In tender prose, White does justice to the erotic potential of the story, with abundant and charged descriptions of sex. Switching between Jack's point of view and Will's, White shows each man as he perceives himself and as he is perceived by his friend. The result is not just ironic, it is an elegant study of the paradoxes and half-truths that emerge in long-standing friendships." —The New Yorker

"Taken together, [Jack's and Will's] stories form a deep and powerful picture of love, desire, affection, rejection and despair in a great American city about to become writhen with AIDS. In passage after passage… novelist White proves himself to be the finest practitioner of making explicit and deliciously accurate sentences about sexual coupling, straight and gay… In chapter after chapter, White proves himself to be one of the finest practitioners of angst-ridden scene making about people in love with desire and desirous for real love." —Alan Cheuse, NPR's "All Things Considered"

"[In] Jack Holmes and His Friend White delivers something rare…this novel, because of its relentlessly tight focus, its obsession with the physical aspects of sexuality, could be said to be lighter or shallower than White's earlier ones, but this is wrong. For Jack Holmes and his friend, the realm of the body is the city they inhabit together, fellow libertines and explorers in a concrete place free of illusory deception. Inhabiting a body could be said to be the essential truth of being, the animal experience shared by us all. And the body never lies." —Kate Christensen, New York Times Book Review

"Surprising, funny and clever…White fixes his lens closely on [Jack and Will], and the relationship's strange unevenness, ebbing and flowing from decade to decade, provides a feeling of authenticity and nuance to its investigation of gay-straight male friendship…Jack Holmes is filled with White's wonderful knack for metaphor…an absorbing and worthwhile read." —Adam Eaglin, San Francisco Chronicle

"In its best moments Jack Holmes allows Jack and Will to look in on one another's lives with curiosity and openness, engaging in pages-long dialogue about the nature of sex, love and friendship…[White is] adept at showing how relationships, especially in New York, city of ambition, are rarely disinterested—it's this last insight, in particular, that makes Jack's continued love for Will all the more poignant." —New York Observer

"White's book embraces a classic love story, but it is much more: It offers something of a cultural history of gay life in New York in the closeted era before Stonewall. In the sometimes facetious, sometimes mutually uncomprehending, sometimes blazingly intelligent interplay of people of all sorts… White's narrative is sometimes reminiscent of Christopher Isherwood's Berlin stories—which is no small praise… One of the best novelists at work today, White spins an entangling—and thoroughly entertaining—yarn." —Kirkus Reviews

"The achievement of the book is that Edmund White largely pulls off this timeline of our lifetime and the history of the gay rights movement… That he tells his tale honestly, simply, and with dry eyes, in a work that neither stoops to the political dialectic or the screaming screed stands as a testament to Mr. White's skill as an author… All this is quite a nifty achievement for [White], who writes as Max Steiner composed movie soundtracks, giving his work an underpinning of lush tremolo. This lush nature of his work is so very potent… It's not just what he's writing, it's the way the man writes it." —New York Journal of Books

"With a leisurely pace that allows his characters to breathe and grow and the reader to make their acquaintance in complete terms, and with the rich, precise style that has distinguished his prose for two decades, White follows the course of the friendship between [Jack and Will]…A well-drawn story that also serves as an important reconstruction of a time and situation important in the evolution of gay social acceptance." —Booklist

"A fine, wise and necessary new novel… White has managed to whip up a bittersweet Nabokovian capriccio…it is a genuine page-turner… White's keen insights into the dark Eros and messy psychodynamics of frustrated sexual desire, both straight and gay, and sociology are woven seamlessly into his rich, sensuously imagined narrative." —Gay and Lesbian Review

"[White's] prose is always most alive when it sneaks underneath the sheets. In Jack Holmes & His Friend, White is in top form." —Entertainment Weekly

"Jack Holmes serves… as yet another indelible—another articulate and articulated—White homage to New York City—one that is very deeply, very personally concerned with history… Fortunately for us, the many hours and the many days of reading Edmund White's thoughts (28 books in 39 years!) do not pass slowly. They pass, rather, as fleetingly—and as satisfyingly—as a New York nanosecond." —Lambda Literary Review

"Read Jack Holmes & His Friend now...With the Big Apple as the unrelenting, ever-changing setting, NY-based novelist Edmund White explores their unconventional friendship that spans from the quiet before the tumult of the '60s through the era of free love...Told with healthy doses of humor (we promise), the novel explores the seldom written-about friendship between gay and straight men." —Daily Candy

"Arguably [White's] greatest [novel] yet… While the themes of friendship, sexual awakening and unrequited love may be typical, White's handling of them is anything but... Equally [a] historical novel and [a] contemporary commentary." —Gay San Diego