You are here
Back to top
Only for You (Sugar Lake #2) (MP3 CD)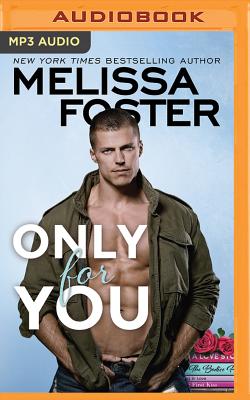 $12.99
Email or call for price
Description
---
Love only works when your heart is in the right place. Hers could be right next door...
Single mom Bridgette Dalton doesn't have time to stop and smell the roses--not even in her own flower shop. But that doesn't mean she hasn't noticed Bodhi Booker. Her ruggedly handsome next-door neighbor would be the perfect candidate for a no-strings fling. Having loved and lost, Bridgette's not ready to hand over her heart...but she could use a distraction.
Bodhi has one rule: never leave anyone behind. As a special operative, he knows that each new mission is more dangerous than the last. He's never made a promise of forever to a woman, not even to the beautiful widow who has him tied in knots. And if there were anyone who could tempt him into putting down roots, it would be Bridgette and her adorable son.
But as his next deployment nears, they make a startling discovery. Their passion, meant only for the here and now, might already be blossoming into something more...