You are here
Back to top
The Astronaut and the Star (Paperback)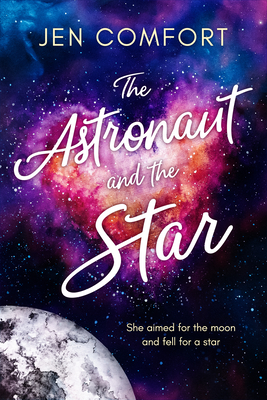 $12.95

Usually Ships in 1-5 Days
Description
---
An out-of-this-world romantic comedy featuring an astronaut tasked with training a Hollywood actor for a space flick.
Astronaut Regina "Reggie" Hayes wants to be the first woman on the moon--it's all she's ever dreamed of. But after a PR disaster, Reggie is off the list for a lunar mission. To rehabilitate her reputation with NASA, she agrees to a different kind of assignment: astronaut "training" with a Hollywood action hero.
Jon Leo is a charmer. With credits that include an underperforming sitcom and a campy action flick called Space Dude, his upcoming role in a prestigious movie could prove he's a star. But Jon isn't just big muscles and an otherworldly smile--he's also a total space nerd. He's pumped about his own personal space camp...until he meets ice-cold Reggie.
Although Reggie and Jon are polar opposites, their mutual attraction is undeniable, and it only takes a few weeks in close quarters for them to give in to its magnetic force. Jon is set on convincing Reggie this is a match made in the heavens, but her future is in space, and his is among stars of the Hollywood kind. The odds of successfully launching a real relationship outside the confines of the training base are anything but optimal.
Reggie, content with keeping things casual, is forced by a sudden turn of events to confront the possibility of losing Jon forever. Now, she'll do whatever it takes to win both the man and the moon.