You are here
Back to top
The Strawberry Hearts Diner (MP3 CD)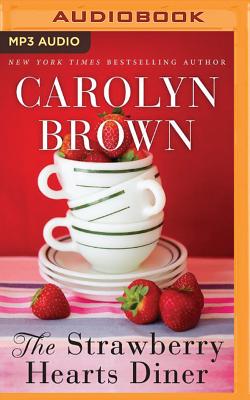 $12.99
Email or call for price
Description
---
From New York Times bestselling author Carolyn Brown comes a sweet romance about finding a place to truly call home.
Being broke, unemployed, and stranded back in the tiny town of Pick, Texas, was not part of Jancy Wilson's plan. Yet here she is, watching her car literally go up in smoke--along with her last-ditch hope of staying with her cousin in Louisiana. When Jancy spies a Help Wanted sign hanging in the window of the quaint Strawberry Hearts Diner, the memories of the two years she spent there as a teenager--and the lure of the diner's beloved strawberry tarts--are enough to draw her in and plant her feet--but only temporarily.
Raised by parents who refused to settle anywhere for long, Jancy has never known what it is to have roots. Now that Jancy's swept up by the warmth and character of this quirky little community--and by the pull of an old crush--it's beginning to feel like home. She's making friends and even discovering the sweetness of falling in love. But when the town is threatened, Jancy knows it will take more than its legendary tarts to save it. Can she fight for this little Texas town--knowing she might not stay forever?