You are here
Back to top
The Christmas Wish (MP3 CD)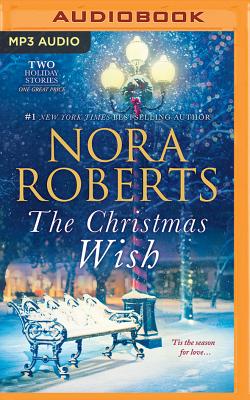 Description
---
Fall for romance this holiday season....
All I Want For Christmas
Identical twin boys Zeke and Zach only want one gift from Santa this year: a new wife for their lonely single dad, Mac Taylor, a builder who fixes things up in their small town. But convincing their love-wary dad that their music teacher, Nell Davis, is not only part of Santa's plan, but Mac's soul mate, isn't quite as easy as they'd hoped....
First Impressions
When Vance Banning moves to rural Maryland, all he wants is peace, quiet and to keep away from women. The last thing he needs is his outspoken--yet infuriatingly sexy--neighbor, Shane Abbott, getting into his business. But he has no idea how determined Shane is when it comes to giving a helping hand--or a loving heart.