You are here
Back to top
The Big Sugar: A Brigid Reardon Mystery (Hardcover)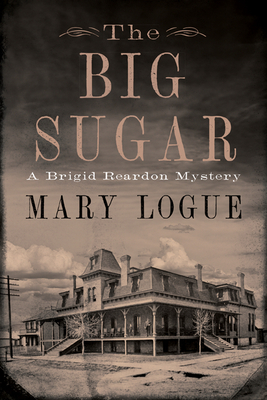 $22.95

Usually Ships in 1-5 Days
Description
---
A grisly death near her new homestead draws Brigid Reardon into a complicated mystery soon after her arrival in Cheyenne, Wyoming, in 1881
 
After the harrowing events that entangled her in Deadwood, Brigid Reardon just wants to move west and get on with her new life in America. But shortly after traveling to Cheyenne to join her brother Seamus, she finds herself caught up in another deadly mystery—beginning with her discovery of a neighbor's body on the plains near their homes. Was Ella murdered? Are either of the two men in Ella's life responsible? With Seamus away on a cattle drive, her friend Padraic possibly succumbing to a local's charms, and the sheriff seemingly satisfied with Ella's fate, it falls to Brigid to investigate what really happened, which puts her in the crosshairs of one of Cheyenne's cattle barons, called "big sugars" in these parts. All she really wants is something better than a crumbling, soddy homestead on the desolate plains of Wyoming—and maybe, just maybe, she wants Padraic—but life, it seems, has other plans: this young immigrant from Ireland is going to be a detective on the western frontier of 1880s America, even if it kills her.
Loosely based on the true story of Ellen Watson in Cheyenne in 1889, The Big Sugar continues the adventure begun in Mary Logue's celebrated mystery The Streel, which introduced a "gritty, charming, clever protagonist" (Kirkus Reviews). With a faultless sense of history, a keen eye for suspense, and a poet's way with prose, Mary Logue all but guarantees that readers, like Brigid, will find the mystery at the heart of The Big Sugar downright irresistible.
About the Author
---
New York Times–bestselling author Mary Logue has published more than thirty books, including mystery novels, poetry, nonfiction, and many books for children. Her awards include a Minnesota Book Award, a Wisconsin Outstanding Achievement Award, and an Edgar nomination. The first Brigid Reardon novel, The Streel, was a WILLA Literary Award finalist.
Praise For…
---
"The Big Sugar is destined to be a big book. Brigid Reardon is a heroine not just for the 1880s Wyoming frontier, but one for the ages. Tough, independent, savvy, and principled, she not only solves a murder, but she's also a horse whisperer who charms the reader as beautifully as she charms her wild palomino mare. Read this book; you won't regret it."—Cary J. Griffith, author of the Sam Rivers mysteries Wolf Kill, Cougar Claw, and Killing Monarchs
 
"Logue's historical backdrop is meticulously constructed and her characters exceptionally drawn."—Publishers Weekly