You are here
Back to top
The Family Lawyer (CD-Audio)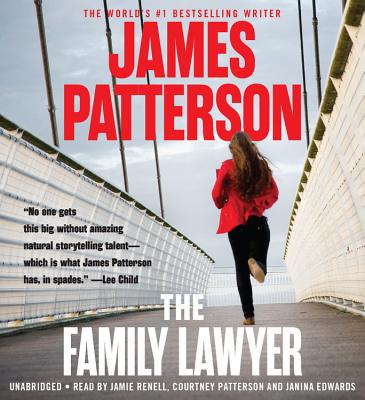 Description
---
A collection of three thrilling James Patterson stories: a criminal defense attorney investigating a bullying accusation, the NYPD's most brilliant detective facing her darkest fears to prevent a string of crimes, and a woman investigating the murder of her brother-in-law.
The Family Lawyer with Robert Rotstein: Matthew Hovanes is living a parent's worst nightmare: his young daughter is accused of bullying another girl into suicide. But this loving father is also a skilled criminal defense attorney. And something here doesn't add up . . .
Night Sniper with Christopher Charles: Cheryl Mabern is the NYPD's most brilliant and troubled detective. Now she must confront her darkest fears to stop a calculating killer committing random murders.
The Good Sister with Rachel Howzell Hall: Her beloved sister's cheating husband has been found dead. Now, Dani Lawrence must decide if she will help the investigation that could put her sister away . . . or obstruct it by any means necessary.
About the Author
---
James Patterson has had more New York Times bestsellers than any other writer, ever, according to Guinness World Records. Since his first novel won the Edgar Award in 1977 James Patterson's books have sold more than 375 million copies. He is the author of the Alex Cross novels, the most popular detective series of the past twenty-five years, including Kiss the Girls and Along Came a Spider. He writes full-time and lives in Florida with his family.