You are here
Back to top
A Midnight Clear (Mass Market Paperbound)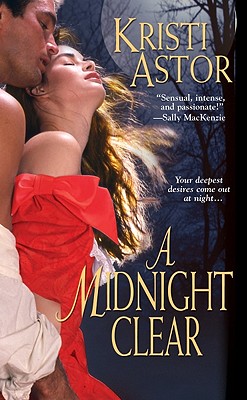 Description
---
He Was Her Forbidden Fantasy. . .
Miranda Granger arrives at the spectacular seaside resort The Grandview Hotel to spend the Christmas holidays, hoping it will be just the tonic she needs to forget her scandalous past. But when she crosses paths with Troy Davenport, the alluring stranger she met aboard an ocean liner, Miranda fears she will repeat the mistake that almost ruined her reputation many years ago. . .
She Was His Greatest Muse. . .
Troy Davenport has been struggling to paint the stunning woman he encountered by moonlight on the ship's deck. If only he could meet his muse again. When he learns she's staying at The Grandview, it takes a great deal of convincing to let him paint her. But once he begins he realizes he wants more than to capture her unique beauty on canvas. When they surrender to an all-consuming passion, Troy's past threatens to tear them apart--unless a Christmas miracle can save their love. . .
"Kristi Astor transports you to a sensual past filled with intense and passionate characters. Put her on your 'must read' list today " --"USA Today" bestselling author, Sally MacKenzie.