You are here
Back to top
Sleep No More (Large Print / Hardcover)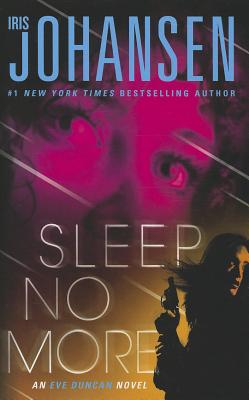 Description
---
From the #1 "New York Times" bestselling author comes a new thriller that will have Eve Duncan questioning everything she thought she knew about her family and her past
"A mysterious dream."
"A chase through the woods."
"A cry for help" . . .
""
Forensic sculptor Eve Duncan knows what it's like to be haunted by the past. But now, she can't shake the feeling that there is someone close to her who needs her more than ever. When her mother, Sandra, asks for help in finding a missing woman named Beth Avery, Eve senses there is more to Sandra's story than she's saying. Beth has disappeared from a mental hospital where she has been incarcerated for years. But why is Sandra so concerned about this missing woman? Finally Sandra reveals the shocking truth.
Beth is Sandra's daughter.
Eve's half-sister.
And all of them could be in very grave danger.
It's a race against time as Eve enlists the help of rogue FBI profiler Kendra Michaels to try and find Beth. Being lost isn't Beth's only problem. As her awareness returns after so many years being locked up and drugged, a sinister plot with deep family roots comes to the surface threatening to destroy her and everyone around her.
About the Author
---
IRIS JOHANSEN is the "New York Times" bestselling author of "Eve, Quinn, Bonnie, Chasing The Night," "Eight Days to Live," "Blood Game," "Storm Cycle" (w/Roy Johansen), "Silent Thunder" (w/Roy Johansen), "Deadlock, Dark Summer," "Pandora's Daughter," "Quicksand," "Killer Dreams," "On The Run," "Countdown," "Firestorm," "Fatal Tide," "Dead Aim," "No One To Trust "and more.