You are here
Back to top
Dance with the Dragon (McGarvey #12) (Paperback)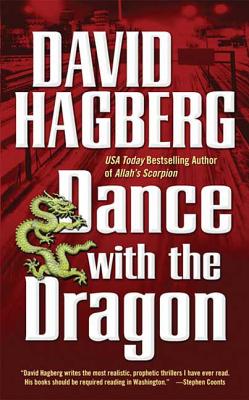 Description
---
The CIA is on edge. All signs indicate that something is coming at the United States. Perhaps another 9/11, maybe bigger.
The body of CIA agent Louis Updegraf ends up on the steps of the US Embassy in Mexico. His last operation was to tap into the communications of the Chinese Embassy, but there is no record of why. He appeared to be freelancing and the Agency must scramble to get a clue as to what he was after.
Kirk McGarvey, serving as a visiting professor at the University of Florida, is once again longing for the action of the field. So when his old friend Otto Rencke asks him to help figure out the connection between China and the murdered agent, it takes almost no effort to get McGarvey up and running.
The only informant they can find is an enigmatic Iranian belly dancer—the dark and lovely Shahrzad Shadmand. But her story changes with the wind, and her knowledge of McGarvey's past is uncanny. Kirk McGarvey must unravel her shattered mind to get to something that might resemble the truth.
About the Author
---
David Hagberg is a New York Times bestselling author who has published numerous novels of suspense, including his bestselling thrillers featuring former CIA director Kirk McGarvey, which include Abyss, The Cabal, The Expediter, and Allah's Scorpion. He has earned a nomination for the American Book Award, three nominations for the Mystery Writers of America Edgar Allan Poe Award and three Mystery Scene Best American Mystery awards. He has spent more than thirty years researching and studying US-Soviet relations during the Cold War. Hagberg joined the Air Force out of high school, and during the height of the Cold War, he served as an Air Force cryptographer. He attended the University of Maryland and University of Wisconsin. Born in Duluth, Minnesota, he now lives with his wife Laurie in Sarasota, Florida.
Praise For…
---
"Hagberg once again displays his wide and deep inside knowledge of intelligence and military tradecraft." —Publishers Weekly on Allah's Scorpion
"David Hagberg writes the most realistic, prophetic thrillers I have ever read. His books should be required reading in Washington." —Stephen Coonts
"David Hagberg runs in the same fast, high-tech track as Clancy and his gung-ho colleagues, with lots of war games, fancy weapons, and much male bonding." —The New York Daily News