You are here
Back to top
Home (Myron Bolitar #11) (Hardcover)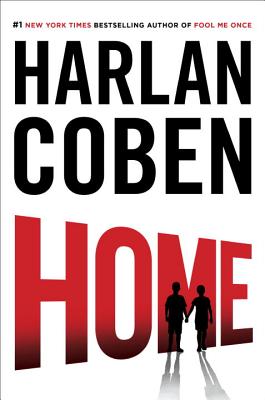 $28.00

Hard to Find - Unlikely to be Available
Description
---
THE INSTANT #1 NEW YORK TIMES BESTSELLER

Ten years after the high-profile kidnapping of two young boys, only one returns home in Harlan Coben's gripping Myron Bolitar thriller.

A decade ago, kidnappers grabbed two boys from wealthy families and demanded ransom, then went silent. No trace of the boys ever surfaced. For ten years their families have been left with nothing but painful memories and a quiet desperation for the day that has finally, miraculously arrived: Myron Bolitar and his friend Win believe they have located one of the boys, now a teenager. Where has he been for ten years, and what does he know about the day, more than half a life ago, when he was taken? And most critically: What can he tell Myron and Win about the fate of his missing friend? Drawing on his singular talent, Harlan Coben delivers an explosive and deeply moving thriller about friendship, family, and the meaning of home.
About the Author
---
With more than seventy million books in print worldwide, Harlan Coben is the #1 New York Times bestselling author of thirty novels, including the Myron Bolitar series and a series aimed at young adults featuring Myron's newphew, Mickey Bolitar. His books are published in forty-three languages around the globe and have been number one bestsellers in more than a dozen countries. The winner of the Edgar, Shamus, and Anthony Awards, he lives in New Jersey.
Praise For…
---
Praise for Home

"Coben knows how to play with readers' expectations, and he's crafted another suspenseful and twisty tale. Fans and newcomers alike will feel as if good friends have come home."—Associated Press

"The lasting appeal of this series lies in Coben's sympathy for ordinary people who do desperate things when they're swept up in circumstances they can't control."—The New York Times Book Review

"Reading Harlan Coben's spectacular Home feels like running into an old friend you haven't seen in years...Coben's latest reminds us not only of his roots but also his mastery of the genre. As structurally flawless as it is stylistically brilliant, Home is everything great storytelling is supposed to be."—Providence Journal

"Edgar-winner Coben's action-packed 11th thriller featuring sports agent Myron Bolitar (after 2011's Live Wire) blends family drama with a twisty plot...This page-turner is sure to please Coben's many fans."—Publishers Weekly

"Series fans will be happy to see Myron, Win, Esperanza, and other recurring characters...Given the size of Coben's audience, this one is sure to be popular. With five years since the last Bolitar novel, expect holds."—Booklist

"Coben is simply one of the all-time greats—pick up any one of his thrillers and you'll find a riveting, twisty, surprising story with a big, beating heart at its core."—Gillian Flynn, bestselling author of Gone Girl

"[A] standout family thriller....Coben moves Home at a brisk pace and while he employs his usual twists, each turn is realistic. The heartfelt Home ranks as one of Coben's best, a standout among his 29 novels."—Sun Sentinel (Florida)

"Master of 'the hook.'"—Charlotte Observer

"Harlan Coben once again proves himself a master at creating a page turner that will keep you up reading until the wee hours and keep you guessing right up until the end. While I've read many of Coben's books, I was actually new to the Bolitar series when I was sent a copy of Home. Wow, I am totally hooked! Just when you think you have it all figured out, there's another Coben twist, and believe me when I tell you that he saves the most stunning twist for the very end. It left me with my jaw dropping and with the biggest smile ever as I closed the book."—Joan Lunden

More Praise for Harlan Coben

"Coben is like a skilled magician saving the best, most stunning trick for the very end."—Publishers Weekly (starred review) on Fool Me Once

"Coben hits the bull's eye again...masterfully paced plotting...a tale guaranteed to fool even the craftiest readers a lot more than once."—Kirkus Reviews (starred review) on Fool Me Once 

"Coben proves his thriller mastery once more."—Entertainment Weekly on Fool Me Once 

"Harlan Coben, master of the suburban thriller, has written another compelling and twist-filled tale with Fool Me Once...The unpredictability of the story will keep readers literally turning the pages to try and figure out what is really going on. Even those savvy enough to figure out some of the ending will not uncover everything, and the whopper of a payoff not only will have jaws dropping, but also demonstrates Coben's skill as a writer."—Associated Press on Fool Me Once

"Coben has done it again with this fast-paced, smart thriller."—Library Journal (starred review) on Fool Me Once

"Harlan Coben has long been the master of the jaw-dropping twist. But in Fool Me Once, he knocks our legs out from under us as well...Fool Me Once just might be his crowning achievement."—Providence Journal 

"Harlan Coben is a master of his craft and a wizard with words...Fool Me Once is him at his best and there is no shame in having him trick us one more time. In fact most of us will be begging him to fool us again and again and again."—Jackie K. Cooper, book critic, The Huffington Post