You are here
Back to top
Lord Wraybourne's Betrothed: A Romance of Regency England (Paperback)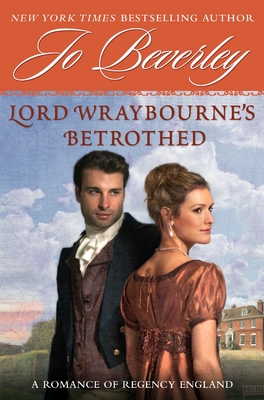 $15.00
Email or call for price
Description
---
From The New York Times bestselling author of A Lady?s Secret, a classic Regency romance back in print and in trade for the first time.

Even if the handsome, debonair Lord Wraybourne is only marrying Jane Sandiford for her fortune?as she suspects?that does not diminish the powerful sway her betrothed seems to hold over her. The Sandiford Heiress has lived a sheltered life and is known for being stuffy, so her passionate responses to her fiancé?s attentions catch her by surprise.

As confused and mortified as she is by her own emotions, Jane is even more scandalized when the dread Whisperer, the scourge of polite Society, rasps unspeakable vileness into her ear. And she is troubled by the news that someone is assaulting young women ?of the middling class? in the streets of London. Yet she remains unaware that an adversary closer to home schemes to sabotage the relationship between Lord Wraybourne and his betrothed?
About the Author
---
Jo Beverley was the New York Times bestselling author of the Rogue series and numerous other romance novels. Widely regarded as one of the most talented romance writers today, she was a five-time winner of Romance Writers of America's cherished RITA Award and one of only a handful of members of the RWA Hall of Fame. She also twice received the Romantic Times Career Achievement Award. She had two grown sons and lived with her husband in England. Jo Beverley passed away in May 2016.