You are here
Back to top
The Gifted Gabaldón Sisters (Paperback)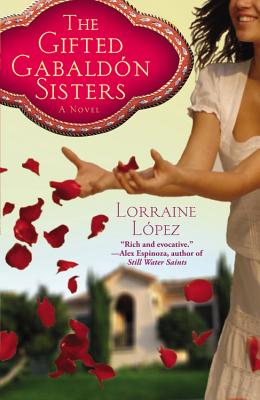 $17.99

Usually Ships in 1-5 Days
Description
---
Having lost their mother in early childhood, the Gabaldón sisters consider Fermina, their elderly Pueblo housekeeper, their surrogate Grandmother. The mysterious Fermina love the girls as if they are her own, and promises to endow each with a "special gift" to be received upon her death.

Mindful of the old woman's mystical ways, the sisters believe Fermina's gifts, bestowed based on their natural talents, magically enhance their lives. The oldest sister, Bette Davis Gabaldón, always teased for telling tales, believes her gift is the power to persuade anyone, no matter how outlandish her story. Loretta Young, who often prefers pets to people, assumes her gift is the ability to heal animals. Tough-talking tomboy, Rita Hayworth believes her gift is the ability to curse her enemies. And finally, Sophia Loren, the baby of the family, is sure her ability to make people laugh is her legacy.

As the four girls grow into women they discover that Fermina's gifts come with complicated strings, and what once seemed simple can confuse over time. Together they learn the truth about their mysterious caretaker, her legacy, and the family secret that was nearly lost forever in the New Mexican desert.
About the Author
---
Lorraine López is a Professor of English in the Creative Writing Program at Vanderbilt University in Nashville, Tennessee. She won the 2003 Independent Publishers Book Award for Multicultural Fiction, awarded by the Jenkins Group, for Soy la Avon Lady and other Stories. The same work also won the 2003 Latino Book Award for Short Stories, awarded by the Latino Literary Hall of Fame. In 2001, López was awarded the Inaugural Miguel Marmol Prize for Fiction, selected by Sandra Cisneros and awarded by Curbstone Press, for a first book-length work of fiction of a Latino writer.