You are here
Back to top
Just Another Judgement Day (Hardcover)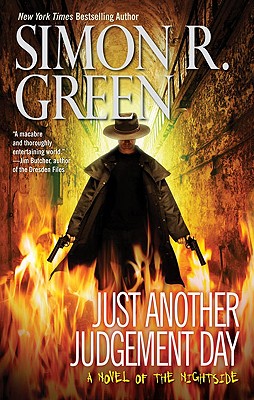 Description
---
Just another success from the "New York Times" bestselling author
God's own enforcer, the righteous engine of destruction known as the Walking Man, has come to the Nightside. His sole purpose is the elimination of the wicked and the guilty, which means no one will be left in the Nightside once he gets started. So the Authorities have hired P.I. John Taylor to stop him. Legend has it that he can't be killed. Taylor is very much hoping that the legend isn't true.
About the Author
---
Simon R. Green is a New York Times bestselling author whose works include Drinking Midnight Wine, Beyond the Blue Moon, Blue Moon Rising, The Adventures of Hawk & Fisher, and the Deathstalker series. A resident of Bradford-on-Avon in England, he is currently working on the next Deathstalker novel.