You are here
Back to top
Here Is the Beehive (Hardcover)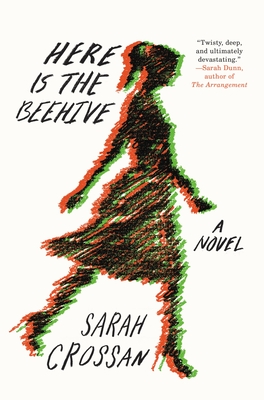 $26.00
Usually Ships in 1-5 Days
Description
---
A "gutsy, modern, deeply entertaining" debut about a love affair cut short, and how lonely it is to live inside a secret (The Observer UK).
Ana Kelly can deal with death. As an estate lawyer, an unfortunate part of her day-to-day is phone calls from the next of kin informing her that one of her clients has died. But nothing could have prepared Ana for the call from Rebecca Taylor, explaining in a strangely calm tone that her husband Connor was killed in an accident.
Ana had been having an affair with Connor for three years, keeping their love secret in hotel rooms, weekends away, and swiftly deleted text messages. Though consuming, they hide their love well, and nobody knows of their relationship except Mark, Connor's best friend.
Alone and undone, Ana seeks friendship with the person who she once thought of as her adversary and opposite, but who is now the only one who shares her pain -- Rebecca. As Ana becomes closer to her lover's widow, she is forced to reconcile painful truths about the affair, and the fickleness of love and desire.
Funny, frank, and strange, Sarah Crossan's moving novel is wholly original and deeply resonant.

New York Post "Novels Everyone Will be Buzzing About this Fall"
The Millions "Most Anticipated 2020" List
About the Author
---
Sarah Crossan has lived in Dublin, London and New York, and now lives in Brighton. She graduated with a degree in philosophy and literature before training as an English and drama teacher at Cambridge University. Sarah has won many international awards for her verse novels, including the CILIP Carnegie Medal, the CBI Book of Year award and the CLiPPA Poetry Award. This is her first novel for adults.
Praise For…
---
"Told in verse, this story of obsession and illicit love reads like a thriller."
—
People Magazine
"A gripping exploration of obsession, risk, and loss."
—
The Millions
"It flows as easily as honey . . . and it accomplishes a stream-of-consciousness feel that conveys both how quickly grief can shatter a person and how those shattered pieces still connect."
—
Washington Post
"
Here is the Beehive
is a psychologically-complex masterpiece. Twisty, deep, and ultimately devastating, this one is impossible to put down."—
Sarah Dunn, author of The Arrangement
"A fresh, affecting take on a tale as old as time."
—
Kirkus Reviews
"If you love Sally Rooney and Ottessa Moshfegh, you'll devour this strange story."
—
HelloGiggles
"An eviscerating account of modern marriage."
—
The Independent (UK)
"Beautifully written ... in stunning, spare lyrical prose, which appears like verse on the page. . . . This mesmerizing story will have readers hooked."
—
Publishers Weekly
"This book is just sublime . . . I loved every page."
—
Caitriona Balfe, star of Outlander
"This exquisitely well-balanced novel-in-verse is painful to read yet almost impossible to put down. . . . Each character is fully realized, with even walk-on characters brought vividly to life with a few deft words."
—
School Library Journal
"Gutsy, modern, deeply entertaining . . . unlike anything I've read before. . . . The writing is so bright and alive and the novel is a triumph -- crackling with psychological and sexual ambiguity."
—
The Observer (UK)
"Amazing . . . I absolutely love the form, which breathes new life into a familiar story making it both more elegant and more brutal."
—
Emma Healey, author of Elizabeth is Missing
"One of our most original writers."
—
John Boyne, author of A Ladder to the Sky
"Sarah Crossan is a truly masterful writer. . . . fascinating, gloriously written and completely unique."
—
PRIMER