You are here
Back to top
Mistress of Mellyn (Paperback)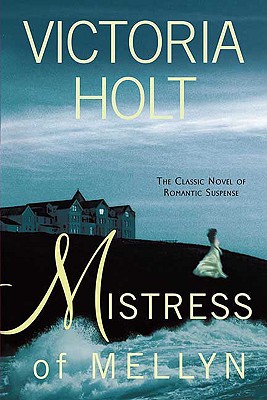 Description
---
Mount Mellyn stood as proud and magnificent as she had envisioned...But what bout its master--Connan TreMellyn? Was Martha Leigh's new employer as romantic as his name sounded? As she approached the sprawling mansion towering above the cliffs of Cornwall, an odd chill of apprehension overcame her.
TreMellyn's young daugher, Alvean, proved as spoiled and difficult as the three governesses before Martha had discovered. But it was the girl's father whose cool, arrogant demeanor unleashed unfimiliar sensations and turmoil--even as whispers of past tragedy and present danger begin to insinuate themselves into Martha's life.
Powerless against her growing desire for the enigmatic Connan, she is drawn deeper into family secrets--as passion overpowers reason, sending her head and heart spinning. But though evil lurks in the shadows, so does love--and the freedom to find a golden promise forever...
About the Author
---
Eleanor Alice Burford Hibbert, better known to readers as Victoria Holt, Philippa Carr, and Jean Plaidy, was one of the world's most beloved and enduring authors. Her career spanned five decades and she was heralded as the "Queen of Romantic Suspense." She continued to write historical fiction under the name of Jean Plaidy and romantic suspense as Victoria Holt up until the time of her death on January 18, 1993."