You are here
Back to top
Between Two Strangers: A Novel of Suspense (Paperback)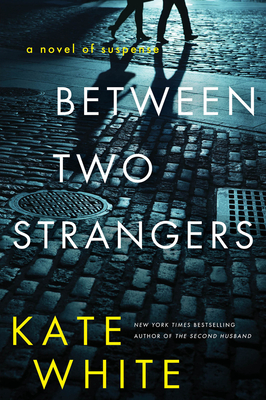 $18.99

Usually Ships in 1-5 Days
Description
---
A woman receives a bewildering inheritance that may have something to do with her past in this twisty and addictive psychological thriller from the New York Times bestselling author Entertainment Weekly calls "impossible to outwit."
Struggling artist Skyler Moore is flabbergasted when she receives a suspicious phone call from a lawyer she's never met regarding a "private matter." As soon as she arrives at the law firm's office, she learns she's the recipient of a large inheritance, a life-changing sum that will allow her to realize her long-held dream of becoming a mother. But who was her benefactor, Christopher Whaley? The late man's name means nothing to Skyler, and she has no idea why he would leave her such an enormous bequest.
Looking into his background, Skyler finally realizes they met once at a hotel bar and shared a one-night stand. But they never exchanged numbers, or even last names, and that was over a decade ago. She wonders if the inheritance is meant to be a message of some kind, but can't imagine what it might be.
Chris' family is confused and suspicious too, and his widow accuses Skyler of having an affair with her late husband, then threatens revenge. In order to protect herself, Skyler has to understand the reason the money was left to her. But as she digs for the truth, it becomes clear that Chris Whaley might have taken other secrets to the grave, ones that could have terrifying consequences for her . . .
About the Author
---
Kate White is the New York Times best-selling author of nine standalone psychological thrillers, including Between Two Strangers, The Second Husband, and The Fiancée, as well as eight Bailey Weggins mysteries, including Such a Perfect Wife, which was nominated for an International Thriller Writers Award. The former editor-in-chief of Cosmopolitan magazine, Kate is also the editor of The Mystery Writers of America Cookbook. She has been published in over thirty countries worldwide. 
Praise For…
---
"Kate White's formidable talent for turning the screws of suspense is on full display in this deliciously addictive chiller. With her perfect pacing and gift for simmering tension, White deftly pulls back the delicate layers of secrets and lies, page by thrilling page. Whip-smart, elegant, and utterly immersive, Between Two Strangers is as impossible to predict as it is to put down." — Lisa Unger, New York Times bestselling author of Secluded Cabin Sleeps Six and Last Girl Ghosted 
"A high-caliber thriller that satisfies on every level and is just begging to be adapted into a miniseries." — Book Reporter
"Another fine performance. . . . The writing sizzles, the mystery of the inheritance is intriguing, and the characters are vivid. Readers who have yet to read White's fiction are in for a real treat; longtime fans know what to expect. For domestic thriller devotees, White delivers the goods." — Booklist
"A suspenseful novel you won't soon forget. . . . Original, unpredictable and one of the best thrillers I have read in many months." — Book Trib
"Between Two Strangers is fantastic and so artful. It's Kate White's most suspenseful novel ever. I was on the edge of my seat—it crackles." — Adriana Trigiani, New York Times bestselling author of The Good Left Undone