You are here
Back to top
Taboo (Albright Sisters Series #3) (Paperback)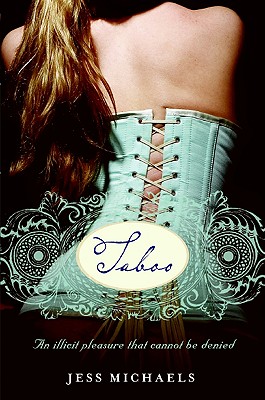 $13.99
Usually Ships in 1-5 Days
Description
---
Every indiscretion has its price…
Cassandra Willows has made a name for herself as one of London's most sought-after seamstresses—and as the creator of intimate "toys" much beloved in the bed chambers of elite ladies and lords. But her success cannot soothe her guilt and pain over a most devastating betrayal.
Nathan Manning, Earl of Blackhearth, will never forgive the exquisite Cassandra for abandoning him without a word on the day they were to elope. Now he is back in London and hungry for revenge. Armed with scandalous, provocative memories, the handsome, vengeful nobleman blackmails his former lover into a most illicit affair...and reignites the raging fire that once consumed them both.
But by losing themselves in the throes of erotic ecstasy reborn, Nathan and Cassandra are courting gravest danger—vulnerable to a past that threatens to destroy their lives and passion still; at risk from dark, unspoken secrets that are shockingly, perilously...taboo.
About the Author
---
Jess Michaels always flips through every romance she buys in search of "the good stuff," so it makes perfect sense that she writes erotic romance where she gets to turn up the heat and let it boil. She also runs the popular website The Passionate Pen and writes historical romance as Jenna Petersen.